Thomas Queen Solicitors - Location map
Our offices, are centrally located at Office 4, Dunfermline Business Centre, Izatt Avenue, Dunfermline, part of the former Dunfermline Maternity Home. All our public areas are on one level.
Free car parking is available in the car park to the side and rear of our building.
Our office opening hours are 9am until 5pm Monday to Thursday and 9am to 4pm Friday. Appointments out with our normal hours can be arranged if required.
Please see the map below: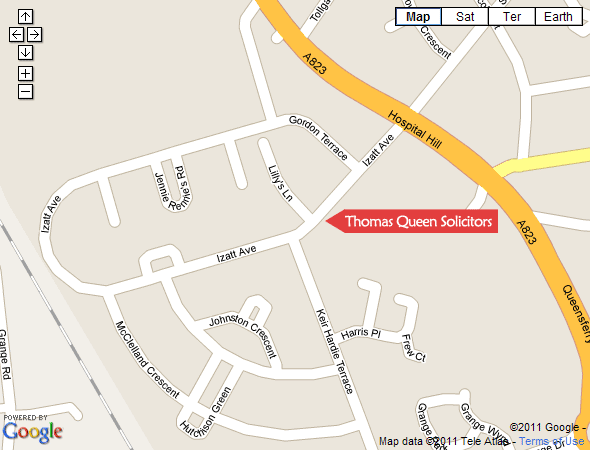 View Larger Map